Petron Malaysia Refining & Marketing Bhd has been consistently paying dividends out of its earnings over the last five years, handing out 18% of its net profit as dividends last year.
During the past three-year period, however, Petron's dividend payments have fallen from 25 sen per share, amounting to RM67.5 million in the financial year ended Dec 31, 2017 (FY2017), to 12 sen per share, totalling RM32.4 million last year, owing to the challenging business environment. In FY2018, it paid a dividend of 20 sen per share for a total of RM54 million.
The oil major, which as at April 1, 2020, was 73.4% owned by the Philippines' Petron Corp, also saw a corresponding decrease in return on equity (ROE), slipping from 30.3% in FY2017 to 14.1% in FY2018 and 10.3% in FY2019. This works out to an adjusted weighted ROE over three years of 15.4%. Nevertheless, its ROE still outperformed its peers, bagging it this year's The Edge Billion Ringgit Club award for highest ROE over three years in the energy sector.
The oil and gas (O&G) industry has been a challenging one in recent years, with a supply glut that has led to highly volatile prices. While Petron's total sales volume in FY2019 grew 2% year on year to 36.3 million barrels, lower oil prices negated the sales volume growth, dragging its revenue down 4% to RM11.5 billion in FY2019 from RM12 billion in FY2018. Amid the challenging business environment, group net profit for FY2019 fell to RM177.13 million compared with RM224.54 million in the previous year.
The Covid-19 outbreak this year has exacerbated the tough operating environment. At its performance review of 1HFY2020 on Aug 26, Petron said the implementation of the Movement Control Order (MCO) by the government in March and the subsequent Conditional MCO in May to curb the pandemic resulted in significant reduction in domestic fuel demand in the second quarter of 2020.
Local fuel consumption gradually picked up, however, and the group ended 2QFY2020 with a total sales volume of six million barrels compared with 9.2 million barrels sold in the same period last year.
Petron also highlighted that the price war among the top oil producers in March had triggered a sudden plunge in oil prices, which was subsequently aggravated by the collapse in demand because of the pandemic lockdowns. Dated Brent crude hit its lowest monthly price in April at US$19 per barrel before recovering in May and June to average US$29 per barrel in the second quarter of 2020. The combined impact of the slump in demand and prices during the second quarter resulted in Petron posting a revenue of RM1.02 billion in 2QFY2020, down 66% y-o-y.
The sudden drop in prices and sluggish domestic fuel demand during the MCO also caused the group to incur significant inventory holding losses, resulting in a net loss of RM69.29 million in 2QFY2020, a reversal of the RM56.22 million profit after tax (PAT) reported a year ago. This was offset by its continuing cost rationalisation measures, which reduced operating and administrative expenses by 21% compared with 2QFY2019.
For 1HFY2020, revenue declined 43% y-o-y to RM3.26 billion. Net loss amounted to RM152.97 million versus a PAT of RM113.74 million in 1HFY2019.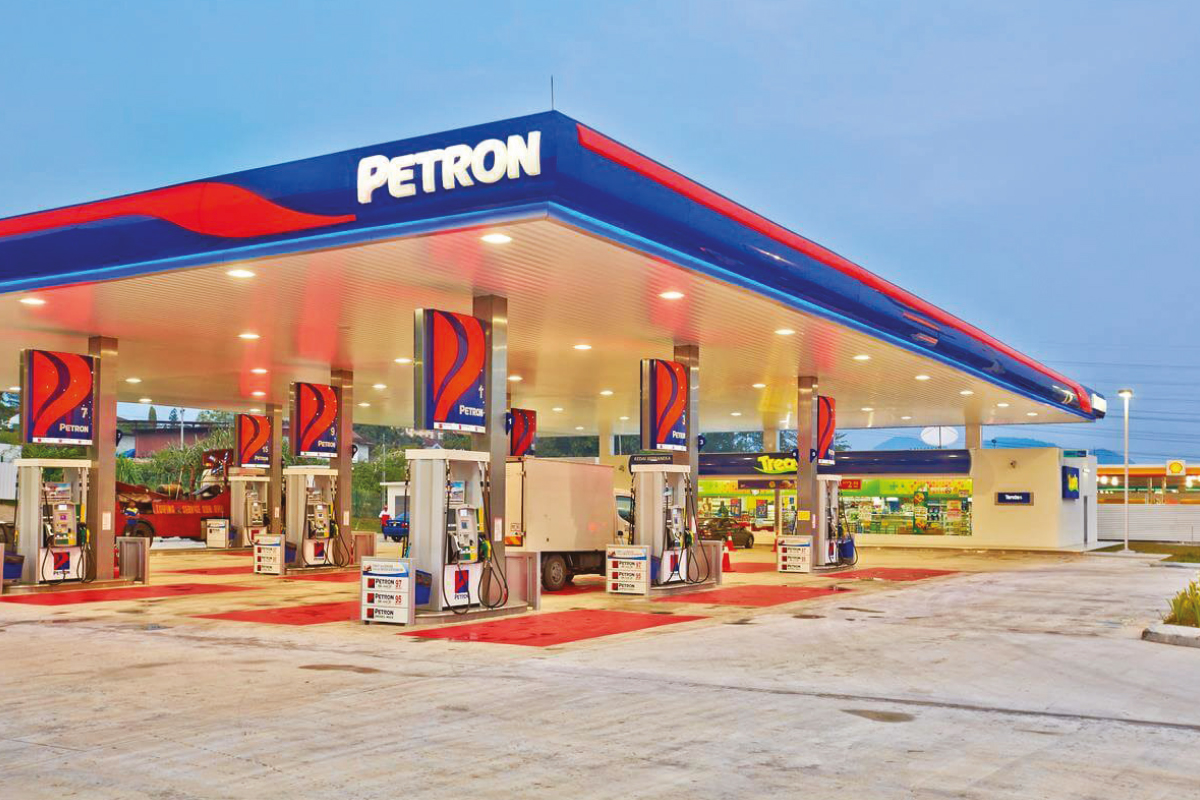 On its prospects, Petron said despite a gradual oil price recovery, which started in May, coupled with the easing of lockdowns worldwide, the global business environment remains challenging and uncertain amid a rise in Covid 19 infections and a second wave scenario in some countries that could worsen global economic performance.
"The group will focus on business recovery while maintaining its long-term commitment towards business growth, operational efficiency and enhanced customer service experience," it said.
Shares in Petron have rebounded 70% from its March 19 low of RM2.50. However, the stock is still down 16% year to date. It closed on Dec 3 at RM4.26 for a market capitalisation of RM1.15 billion.