On Jan 7, Mega First's prized project and cash cow, the 260mw Don Sahong hydropower project, commenced operations — 15 years after the group first signed a memorandum of understanding for the project with the Laos government.
Don Sahong is a run-of-river scheme situated in the middle reach of the Mekong River in southern Laos. The energy generated by the plant is sold to Electricite Du Laos, the state corporation that runs and operates Laos' electricity generation, transmission and distribution assets.
The project is expected to generate annual revenue of US$120 million (RM512.4 million) and a net profit attributable to shareholders of between US$60 million and US$70 million during its 25-year concession period starting from its financial year ending Dec 31, 2020.
Prior to the completion of the plant, Mega First was recognising the construction profit of Don Sahong, as well as energy sold during the test run period for the plant, in its books.
The company's net profit rose 27% to RM153.7 million in the financial year ended Dec 31, 2019 (FY2019), from RM120.7 million in FY2016. This translates into a three-year compound annual growth rate of 8.4%.
With its steady earnings growth, it is no surprise that Mega First's share price performance during that period was nothing short of stellar. Compared with its closing price of RM3.85 on June 30, 2017, its share price had shot up by 63% to RM6.28 on June 30, 2020, giving it a total return of 17.7% over the three years. On Aug 28, Mega First shares hit a record high of RM7.76.
The group declared a four sen dividend for both FY2017 and FY2018, lower than the five sen per share for FY2016. However, it was more generous in FY2019, declaring a dividend of six sen per share.
Currently, the Don Sahong project runs on four turbines, but there are plans to add a fifth one. The fifth turbine will serve not just as additional capacity but also as a spare in case there is a need to service one of the existing four turbines.
Apart from its power division, Mega First also has a resources division, which is one of Malaysia's largest quicklime producers, and a packaging division which is involved in the manufacturing of flexible packaging products as well as labels and printed products.
Mega First has also made a foray into the renewable energy space. On Aug 29 last year, the group incorporated a joint venture (JV) company called MFP Solar Sdn Bhd to facilitate the expansion of the group's solar business. MFP Solar is 55% owned by the group and 45% owned by Pekat Teknologi Sdn Bhd.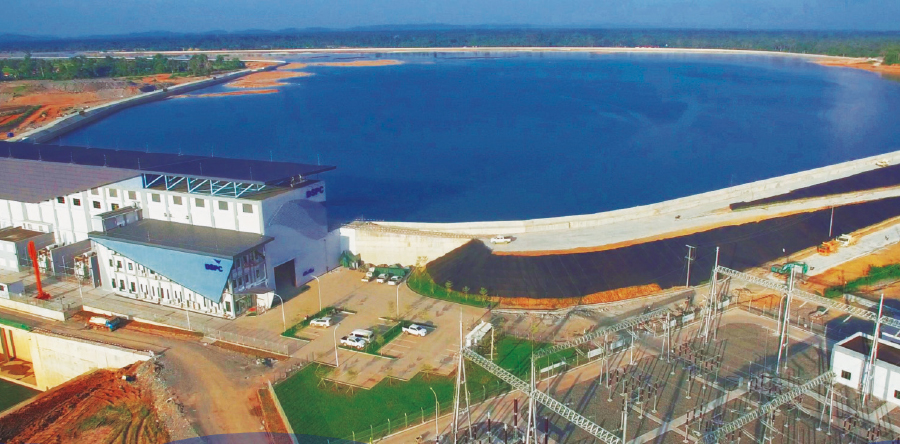 Public Invest Research, in a note dated Sept 4 on Mega First, wrote that the JV company had bagged four solar panel installation projects with a total installed capacity of about 15MW under a net energy metering system in Cambodia and Malaysia. Pekat Teknologi is the engineering, procurement, construction and commissioning contractor in the JV arrangement while Mega First plays the investor role, securing an internal rate of return of 10% to 12% from each project.
As for the group's packaging division, Public Invest says that Mega First's 60%-owned packaging company in Melaka has embarked on a major expansion to increase the production capacity of its paper packaging and flexible packaging by 200% and 100% respectively. The current capacity utilisation for paper packaging is almost running at maximum while flexible packaging is running at 80%.
The expansion, including the construction cost of a new paper factory and a piece of land measuring 10 acres (for future expansion, excluding construction cost), is expected to cost about RM80 million over the next two years. The first phase of the expansion is expected to be ready by the first quarter of 2021.
Public Invest maintains its "outperform" call on Mega First with a sum-of-parts-based target price of RM8.58, which it says implies an undemanding 11.9 times price-earnings ratio and a 3.5% dividend yield in FY2021.