Malaysia Airports Holdings Bhd (MAHB) started 2020 on a positive footing after breaking several records last year, including highest passenger numbers handled and revenue.
In 2019, the airport operator saw 140.63 million passengers — an increase of 5.6% over 2018 — pass through the 39 airports it manages in Malaysia as well as the Istanbul Sabiha Gökçen International Airport (ISG) in Turkey. For its Malaysia operations alone, passenger movements surpassed the 100 million mark for the first time to hit 105.17 million, a growth of 6.1% over 2018. ISG handled 35.47 million passengers, up 4.1% from 2018.
On the back of improved passenger volumes, MAHB's revenue leaped 7.4% to a record RM5.21 billion for the financial year ended Dec 31, 2019 (FY2019).
However, it recorded lower profit after tax (PAT) of RM537 million in FY2019 compared with RM727.3 million in FY2018, on unrealised gain on the fair value of investment in GMR Hyderabad International Airport amounting to RM258.4 million, and a gain on disposal of GMR Male International Airport of RM28.2 million recorded in FY2018. But stripping out the exceptional gains in FY2018, PAT for FY2019 increased 21.9% from RM440.7 million in FY2018. It achieved PAT of RM239.8 million in FY2017 and RM70.4 million in FY2016.
This translated into a compound annual growth rate (CAGR) of 12% in PAT from 2016 to 2019, making the airport operator a winner in this year's The Edge BRC's highest growth in PAT in the transportation and logistics category over the three years under review.
In FY2019, total dividend payments of RM248.8 million translated into a payout of 52% of the total adjusted PAT, surpassing the group's dividend policy of a minimum 50% payout ratio.
The spread of Covid-19, however, has presented MAHB with unprecedented challenges, especially in a sector hard hit by lockdown restrictions. Investors are expecting a tough year financially for MAHB in FY2020, owing to the pandemic. MAHB shares have surged 42% from their low on March 19, but are still down 24% for the year. The stock closed at RM5.78 on Dec 8, giving it a market capitalisation of RM9.6 billion.
Nevertheless, MAHB group CEO Datuk Mohd Shukrie Mohd Salleh said a year of record revenues in 2019, coupled with prudent debt and cash flow management, meant that MAHB started 2020 from a position of strength and good financial standing.
"That will help us face the challenges that the Covid-19 pandemic has dealt the aviation industry in Malaysia, as well as regionally and globally," he said in the group's 2019 annual report released on May 28.
"While final details for a sustainable funding model for airport development are still being bolted down, we are confident that, by being adaptable and agile, MAHB has the capability to deliver the airport growth needed to serve our stakeholders."
According to MIDF Research, the next two years will be very challenging for MAHB as the group grapples with lower revenue and winning back consumer confidence and trust.
"With positive development on the vaccine front, we believe that the future of the aviation industry has improved significantly, which will impact aviation players such as MAHB positively. Following that, we foresee a more definitive demand recovery in 2HFY2021 as a result of the administration of the Covid-19 vaccine," the research firm wrote in a Dec 1 report.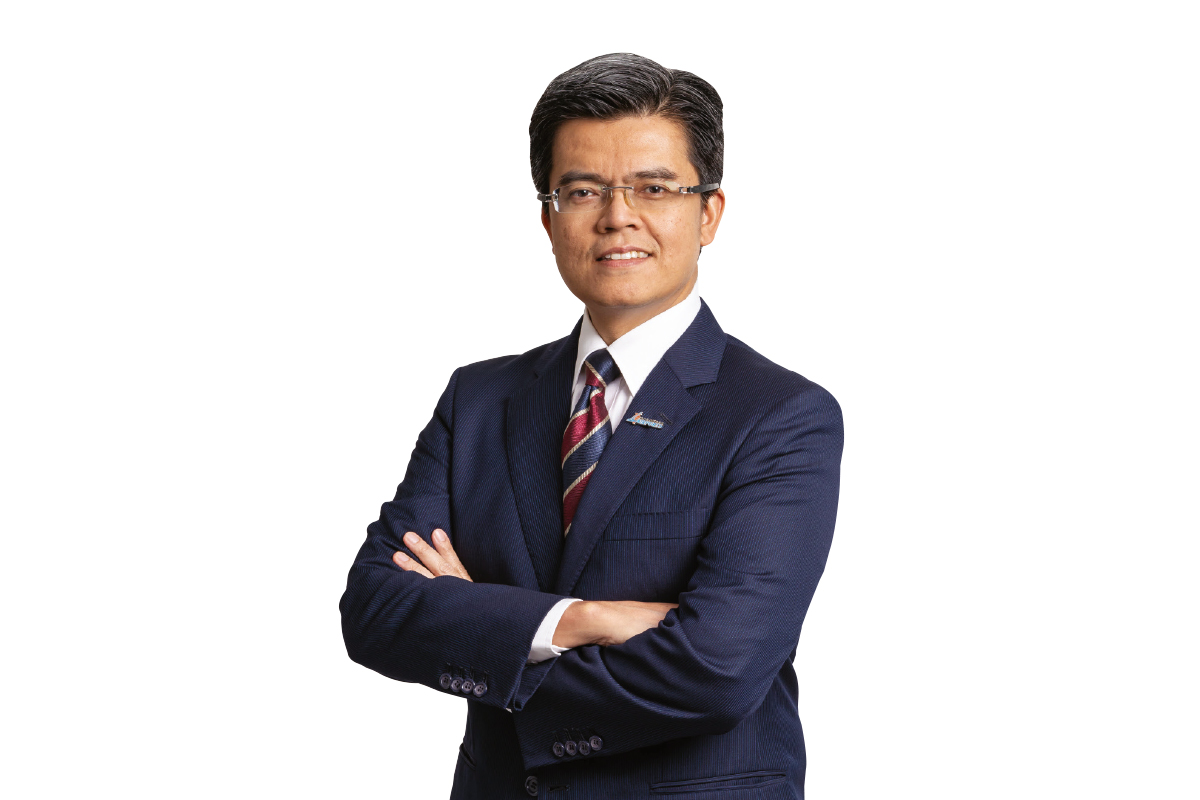 Mohd Shukrie: MAHB has the capability to deliver the airport growth needed to serve our stakeholders
Premised on optimism over vaccine development and the subsequent recovery in air travel demand, MIDF Research is forecasting a slight positive PAT of RM57.5 million for FY2021, reversing its previous forecast of a loss of RM98 million. "Despite the shift from our previous bearish outlook to a more moderate narrative, we believe that full recovery for MAHB and, by extension, the aviation industry in Malaysia will not be feasible in FY2021. We postulate that the return for consumer confidence will take some time even after the successful introduction and administration of vaccines, beyond FY2021."
MAHB swung to a net loss of RM431.17 million for 9MFY2020 from a net profit of RM507.53 million in the same period last year, owing mainly to a significant decrease in revenue of 58.6% year on year, in tandem with a 65.5% contraction in passenger movements, due to global travel restrictions because of the pandemic and Movement Control Order.