For the first time since the inception of The Edge Billion Ringgit Club (BRC) 11 years ago, the much-anticipated annual gala dinner to honour Corporate Malaysia's crème de la crème could not be held due to the ongoing Conditional Movement Control Order in Kuala Lumpur and Selangor to once again flatten the Covid-19 curve.
Nonetheless, to spur Corporate Malaysia on during the current rough patch, a total of 48 corporate awards were still presented to 35 companies based on their financial performance from FY2016 to FY2019.
After all, we started the awards in 2010 with the aim of encouraging Malaysian companies to be even better at what they do, and to grow, invest and create jobs as well as be socially responsible. It is hoped that, in turn, they will inspire others to excel. The message that Corporate Malaysia is resilient and can strive on is all the more important during this time.
This year, based on the June 30, 2020, cut-off date, there were 161 companies listed on Bursa Malaysia with a market capitalisation of RM1 billion or more. This is down from 168 companies last year. The all-time high was 185 in 2011.
The total market cap of the 161 companies was also lower year on year at RM1.41 trillion versus RM1.55 trillion last year.
Still, the members' combined market cap continues to make up over 90% of the total market cap of Bursa Malaysia as at June 30, 2020. This shows that BRC members are truly the strongest in Corporate Malaysia.
The combined pre-tax profit of BRC 2020 members was RM107.7 billion in financial year 2019 (FY2019) — up 8.2% from RM99.5 billion in FY2018 — while the collective net profit was RM80.78 billion, up 10.6% from RM70.73 billion in FY2018.
BRC members continue to be major taxpayers, paying an estimated RM26.9 billion in taxes for FY2019 — more than 40% of the government's annual estimated corporate income tax collection.
Of the 11 companies chosen as Company of The Year since our inaugural awards in 2010, five continue to outperform the FBM KLCI in terms of total shareholders' return since they won the award.
We presented sectoral awards based on three financial performance measures:
1) A weighted return on equity (ROE) over three years;
2) Compound annual growth rate (CAGR) in after-tax profit over three years; and
3) Returns to shareholders over three years — a combination of dividend payout and share price performance.
For the Company of the Year, we used a matrix of financial performance in the three categories and corporate responsibility initiatives on a weighted basis:
Weight to total score:
3-year ROE 40%
3-year shareholders' return 30%
3-year PAT growth 40%
Due to restrictions because of Covid-19 this year, we have had to remove the corporate responsibility (CR) portion of the award, with the marks reallocated to the quantitative criteria.
Going forward, companies must take note that it is not just about making profits but, increasingly, also about making profits responsibly. Due consideration must be given to all stakeholders in the community and not only company shareholders.
The Company of the Year for 2020 went to Hartalega Holdings Bhd, whose market cap currently stands at close to RM50 billion, the sixth-largest stock on Bursa Malaysia. The director-general of the Labour Department was recently reported as saying that Hartalega was exemplary in its provision of accommodation for its workers.
We did not give out a Value Creator: Malaysia's Outstanding CEO award this year, as in the case for 2011 and 2015. We hope to continue to do so under better circumstances.
The success of BRC as the benchmark awards for Corporate Malaysia would not be possible without the support of our partners. I thank OCBC and Mercedes-Benz for their steadfast support. We hope this prestigious annual gathering will continue to be Corporate Malaysia's most anticipated corporate awards ceremony as the world recovers from the pandemic.
Congratulations to all the winners and members of BRC 2020. Stay resilient, make profits and do good!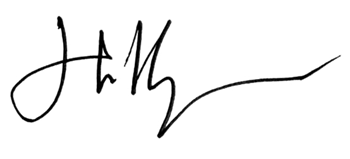 Datuk Ho Kay Tat
Publisher & Group CEO
The Edge Media Group
Main Sponsor


Official Car